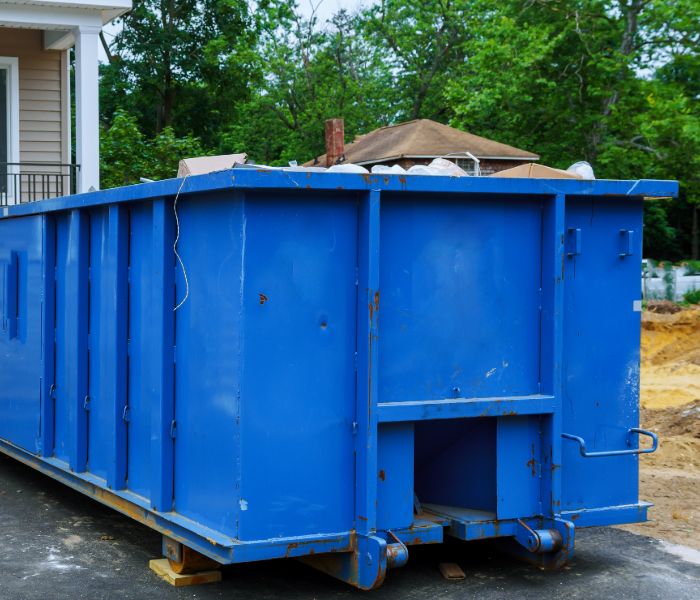 Renting a dumpster can be a convenient and affordable way to handle large amounts of waste or debris. Whether you're doing a home renovation, cleaning out a foreclosed property, or just doing some heavy-duty spring cleaning, having a dumpster on-site makes disposing of trash and unwanted items fast and efficient. 
So, how does a dumpster rental work? In brief, customers rent a dumpster for a set period of time to dispose of waste and debris. The rental company delivers the dumpster, the customer loads it with trash, and the company picks it up and properly disposes of the contents offsite.
Here's a quick guide on how dumpster rentals work so your project goes as smoothly as possible.
Choosing the Right Size Dumpster
Dumpsters come in a range of sizes to accommodate different volumes of trash. The most common sizes are 10, 15, 20, 30, and 40 cubic yards. Think about how much debris you'll realistically need to dispose of when deciding what size to get. Don't overload your dumpster, or you may incur extra fees, but make sure to get one big enough to handle the job. The rental company can help advise you on the ideal dumpster capacity.
Dumpster Rental Period
Most dumpster rentals are priced based on a standard rental period of 5-7 days. The cost covers delivery, pickup, disposal fees, and rental fees for that time frame. If you go over the allotted rental period, you'll typically pay an extra per-day fee. It's a good idea to overestimate rather than underestimate how long you'll need the dumpster. You can always return it early if you finish faster than expected.
Where the Dumpster is Placed
The dumpster rental company will deliver the dumpster to your property and place it wherever is most convenient for you. Make sure you have adequate space with clear access. The waste collection truck will need to be able to easily access the dumpster when they come to haul it away. Avoid placing it under low-hanging tree branches or power lines.
Loading the Dumpster
Once delivered, you can start loading the dumpster with debris, trash, and other unwanted items. Make sure to evenly distribute the weight so that the dumpster doesn't become too heavy on one side. Don't overload it with extremely dense or waterlogged materials. Most standard rental agreements specify that you cannot put hazardous chemicals, liquids, or flammable materials into the dumpster. Check with the rental company if you have questions about prohibited items.
Arranging Pickup
When your rental period ends, or whenever the dumpster reaches capacity, you'll need to schedule a pickup. Most companies will specify a certain number of days that the dumpster can remain on your property before incurring additional fees. Call ahead of time to coordinate pick-up and avoid any surprises.
Dump and Haul Away
On the scheduled pickup day, the waste management company will send a truck to your location to collect the dumpster. The driver will take it back to the waste processing facility to properly sort and dispose of the contents. Many companies divert recyclables and divert waste from landfills as much as possible.
Cleaning and Return
It's common courtesy (and often required) to clean out the dumpster before it gets hauled away. Remove any debris that might have accumulated on the outside. You may be charged extra if the dumpster is a mess when they come to retrieve it. Once returned to the rental facility, the dumpster will be thoroughly sanitized and made ready for its next use.
Paying for the Rental
Expect to pay a delivery fee, daily rental fee, tonnage fee (based on weight), and disposal fee. The total depends on the rental duration, dumpster size, weight, and rates in your area. Extra days or excessive weight usually incur added fees. Make sure to get an estimate upfront so you can budget accordingly. Some companies may require a deposit.
Renting a dumpster doesn't have to be complicated. By knowing what size you need, arranging delivery and pickup, and loading it properly, you can make your junk removal project go smoothly. Working with a professional dumpster rental service takes the hassle out of waste disposal.
How Does a Dumpster Rental Work? It Begins With Choosing the Right Company
To find the best dumpster rental experience, it pays to do some research when selecting a provider. Look for an established local company with a good reputation. Check online reviews and see what past customers have to say. Make sure they have reasonable and transparent pricing. Ask questions to gauge their customer service. A little legwork goes a long way toward avoiding headaches.
Ideal dumpster rental companies should:
Offer a wide selection of dumpster sizes to meet your needs
Deliver and pick up dumpsters on time as scheduled
Be upfront about complete pricing and fees
Have friendly, helpful staff to answer your questions
Provide fast, responsive customer service
Maintain clean, well-functioning dumpsters
Have the ability to provide same-day or emergency service when needed
Divert as much waste as possible from landfills for recycling and repurposing
Taking the time to find the right provider helps ensure that your dumpster rental goes smoothly from start to finish.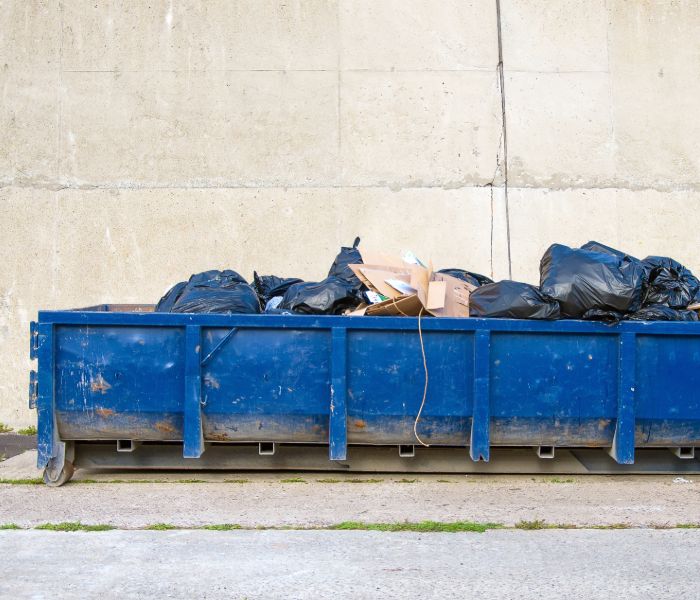 Planning Your Dumpster Rental Project
Advance preparation helps you rent the right dumpster at the right time for your project. Here are some useful tips:
Schedule the delivery - Give yourself enough lead time before you need the dumpster. Book at least 2-3 days in advance, or more for larger dumpsters.
Clear a space - Make sure the dumpster can be placed on a flat surface with ample room around it for loading and pickup.
Get an accurate size estimate - Take measurements to determine how much waste you'll have. Overestimate rather than underestimate needed capacity.
Plan for loading help - Recruit extra hands for loading heavy debris. Multiple people make the job faster.
Stack debris inside - Load efficiently by stacking items tightly together. Pieces should be secure so nothing falls out.
Note weight limits - Don't overload the dumpster beyond its weight restrictions to avoid extra fees.
Schedule pickup - Allow enough rental time to complete loading plus 2-3 days for pickup before your project end date.
With the right prep work, your dumpster rental will check off all the boxes for an efficient, affordable waste removal solution.
Important Dumpster Rental Rules
While dumpsters make handling waste easy, there are some important guidelines to follow:
No hazardous materials - These require special disposal, so don't put chemicals, batteries, lightbulbs, pesticides, or toxic liquids in your rental dumpster.
No electronics - E-waste also needs proper recycling. Don't toss devices like TVs, computers, or printers in a dumpster.
No overfilling - Make sure the lid can fully close without debris sticking out the top. Overfilled dumpsters incur extra fees.
Even weight distribution - Load evenly throughout the dumpster to avoid tipping from lopsided weight.
No blocking access - Don't place the dumpster somewhere a truck can't easily access it.
Secure the load - Tie down loosely stacked items so nothing blows away when being emptied.
Following the rules keeps your rental experience smooth and cost-effective. The dumpster rental company can clarify any questions about prohibited items.
Wrapping Things Up
With the right preparation and planning, renting a dumpster can make quick work of big waste removal jobs. Next time you're facing a major cleanup project, call a professional dumpster rental service to make the process fast, affordable, and hassle-free. Just follow these tips for ideal dumpster rental experiences every time.
About Chuck-It Dumpster Rental Palmetto
As a local, licensed trash collection company Chuck-It Dumpster Rental Palmetto makes your life a little bit easier. We offer residential, commercial, and construction site rentals for affordable rates. To order your rental, please call (941) 417-3252 for a quote.
FAQs
What is the most common dumpster rental?
The most common dumpster rental is a 10-yard dumpster, which can typically handle the waste from a small remodeling project, spring cleaning, or garage cleanout. Ten-yard dumpsters, which hold approximately 10-12 pickup truck loads, meet the needs of most residential and light commercial customers.
What is the smallest dumpster to rent?
The smallest common dumpster available for rental is a 6-yard dumpster, which holds about 6-8 pickup truck loads worth of debris. A 6-yard dumpster is a good option for very small home projects that produce minimal waste and debris to dispose of.
How many bags fit in a 2-yard dumpster?
A 2-yard dumpster can typically hold 15-20 large 32-gallon garbage bags stuffed very full of debris. The actual amount that will fit depends on how compacted down the bags are and if you stack them efficiently within the dumpster space.