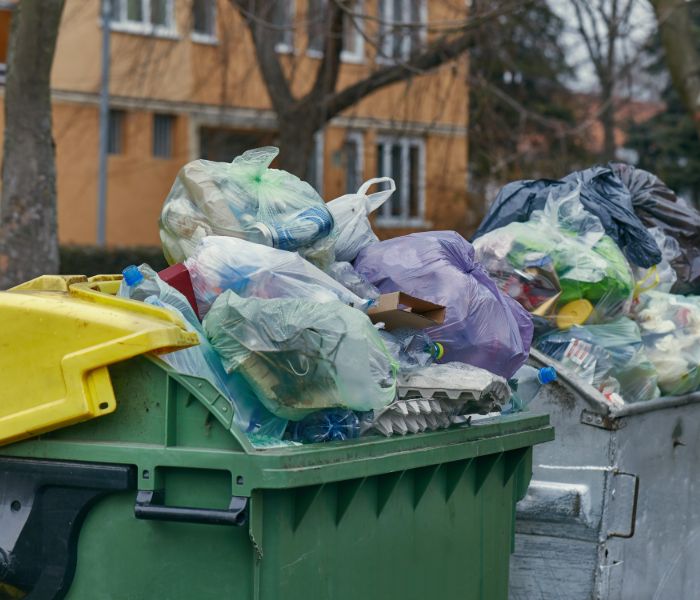 Renting a dumpster can be a convenient way to get rid of large amounts of trash or debris from a home renovation or cleaning project. However, problems can arise if you overload the dumpster with more waste than it was designed to hold. 
So, what happens if you overload a dumpster? If you overload a rented dumpster beyond its weight limit, the rental company can charge you expensive overweight fees, and you risk property damage, hauling accidents, citations, and environmental impact.
Here's an overview of what can happen if you overload a rented dumpster and tips to avoid extra fees.
Dumpster Rental Contracts and Overload Fees
Most dumpster rental companies specify a weight limit in their rental contracts, usually ranging from 3,000 to 6,000 pounds. The contract prohibits overloading the dumpster beyond this weight restriction. If you do overload the dumpster, the rental company has the right to charge you overload fees.
These fees are typically charged on a per-ton basis, with rates ranging from $50 to $200 per excess ton. So, if you overload the dumpster by 2 tons over the weight limit, you could face fees from $100 to $400. The exact rate depends on the rental company.
The fees are in place to compensate the rental company for the extra work and costs involved in hauling away a heavier dumpster. Overloading places more wear and tear on their trucks and equipment. Plus, it may require them to make an extra trip to your house to collect the overloaded dumpster.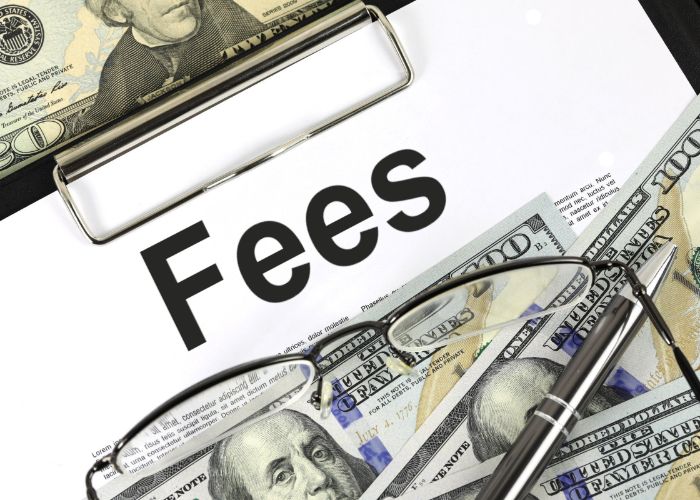 Dangers of Overloaded Dumpsters
Beyond the financial penalties, there are a few other risks to overloading a dumpster:
Property damage - Excess weight stresses the dumpster, which increases the chance of cracks or breaks. A damaged dumpster can also leak, staining your driveway or yard.
Hauling accidents - Overloaded dumpsters are harder to transport and can cause accidents if the contents shift en route. This puts the rental company's drivers at risk.
Citation risks - In some areas, overloading trash receptacles violates local ordinances. If cited by the city, you may have to pay additional fines.
Environmental impact - Overfilled dumpsters result in more waste transported to landfills. This contradicts sustainability best practices.
Tips to Avoid Overloading
Can a dumpster be overflowing? Yes! The best way to avoid overloaded dumpster fees and risks is to be strategic when filling your rented dumpster. Keep these tips in mind:
Check the load limit - Remember the weight limit from your rental contract and do not exceed it. Ask the company if you're unsure.
Distribute contents evenly - Loads that are unbalanced or concentrated in one area are more likely to exceed weight limits. Spread contents out.
Compact items - Break down boxes, compress flexible items, and otherwise condense your waste to save space.
Dispose of heavy items carefully - Large, dense items like concrete add substantial weight. You may need to dispose of these at a landfill rather than your dumpster.
Avoid liquid waste - Wet waste is very heavy, so let all materials dry fully before adding to your dumpster.
Get the right-sized dumpster - Make sure to rent a dumpster big enough for your project. Oversized is better than one that's too small.
Check weight periodically - Weigh your dumpster and contents periodically to ensure you are not close to the limit.
Add an extra rental day - Give yourself an extra day with the dumpster in case you need more loading time to avoid overages.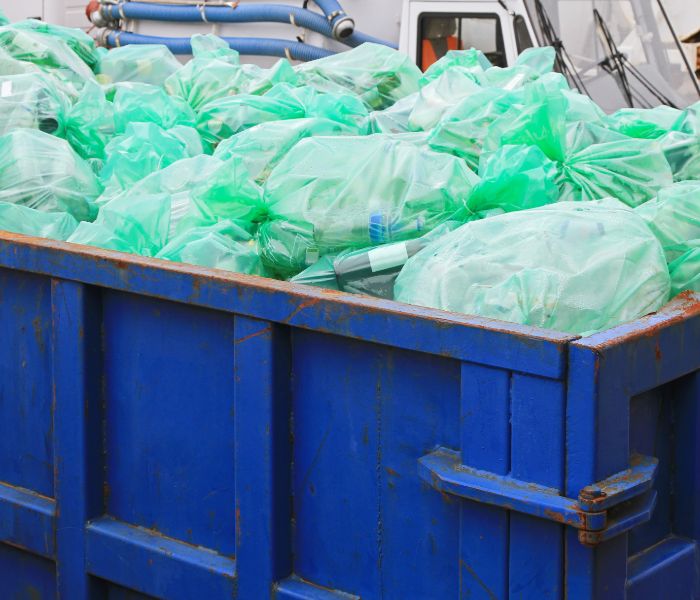 What To Do If You Overload
If you realize your dumpster is overloaded beyond the rental terms, contact the company immediately. Let them know the situation so they can bring another dumpster or give instructions for unloading some waste. Acting quickly and honestly gives you the best chance of avoiding extra fees.
Most rental companies understand accidents happen. By working cooperatively with them to resolve an overloaded dumpster, you can prevent further problems or safety issues when they come to pick it up. Just be prepared to pay any applicable overweight fees.
It also helps to learn from the experience. Think through what led to overloading the dumpster and make adjustments on your next rental. With careful planning and strategic loading, you can avoid the hassles and added costs of an overloaded dumpster.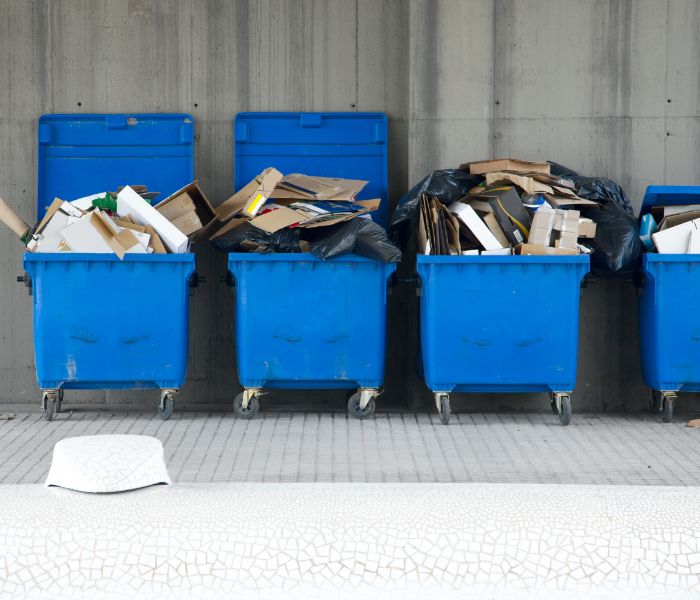 What Happens if You Overload a Dumpster: The Summary
Overfilling your rented dumpster can lead to damages, accidents, citations, and overload fees from the rental company. Stay mindful of the weight limits and use proper loading techniques. But if you do overload the dumpster, be proactive in notifying the company right away to resolve the issue cooperatively. With some adjustments for next time, you can prevent overloading issues and their associated expenses.
About Chuck-It Dumpster Rental Palmetto
Chuck-It Dumpster Rental Palmetto has been servicing the local area with outstanding trash collection remedies for over a decade. From roll-off dumpsters to construction site clean-up, there's no job too challenging for the crew. To get a FREE estimate, please call (941) 417-3252.
FAQs
What is a waste overage?
A waste overage, also called an overload, occurs when the amount or weight of trash placed in a rented dumpster exceeds the limit outlined in the rental contract.